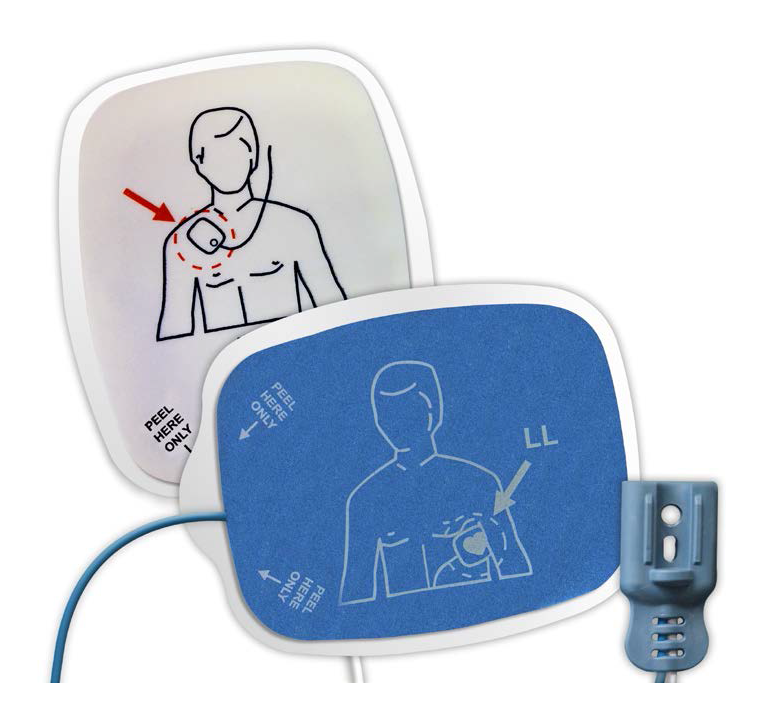 HeartSync T100AC-Philips Replacement Pads For Philips Defibrillators (Box of 10)
Replacement for Philips M3716A / 989803107811, M3713A / 989803107781, 989803158211
Why HeartSync? We are constantly making the best adult and pediatric electrodes on the market even better.  No other electrode is as intuitive, adaptable and easy to use.  Plus, HeartSync offers significant cost savings.  The next generation of multifunction electrode is here:

36-month shelf life (the longest on the market).
Intuitive one-connector standardization.
By far the longest lead wire on the market (60 inches).
Easy-to-open peel pouch packaging with leads out package design.
Effortless, color-coded pad placement system.
Radiotransparent pads and lead wires allow unobstructed viewing.
User-friendly instructions on all materials with packaging that is conveniently color-keyed.
Compatible with the following Philips models:

Heartstart FR2+, Heartstart Forerunner, Heartstream XL, HP Codemaster XL (plug-style connector), MRX, MRX ALS, XLT.
Note: Not compatible with Heartstart FR3 or Heartstart FRX.
Item Number #:
DMA-M3713A